ECC_Villa
Vandoeuvres-Genève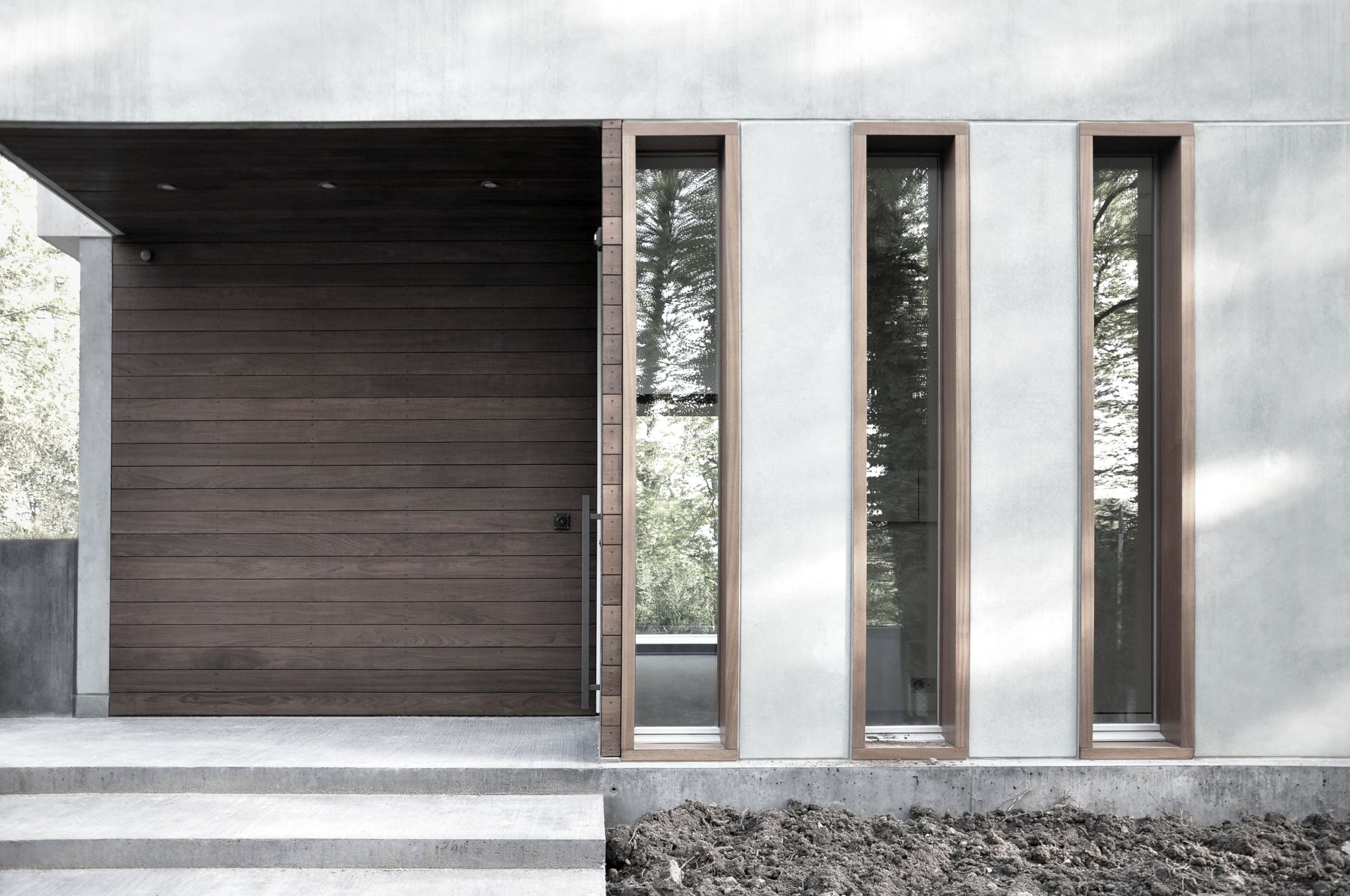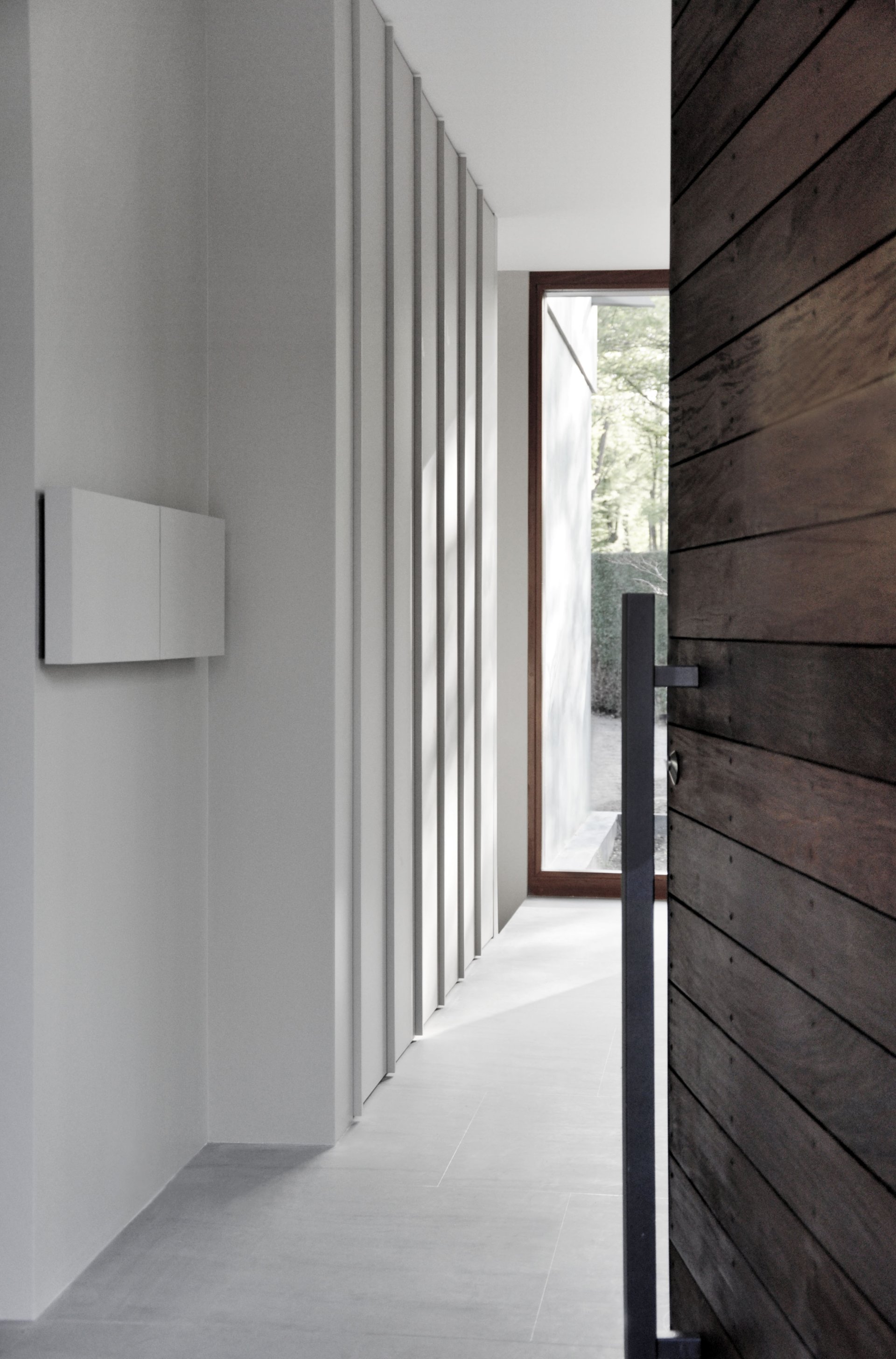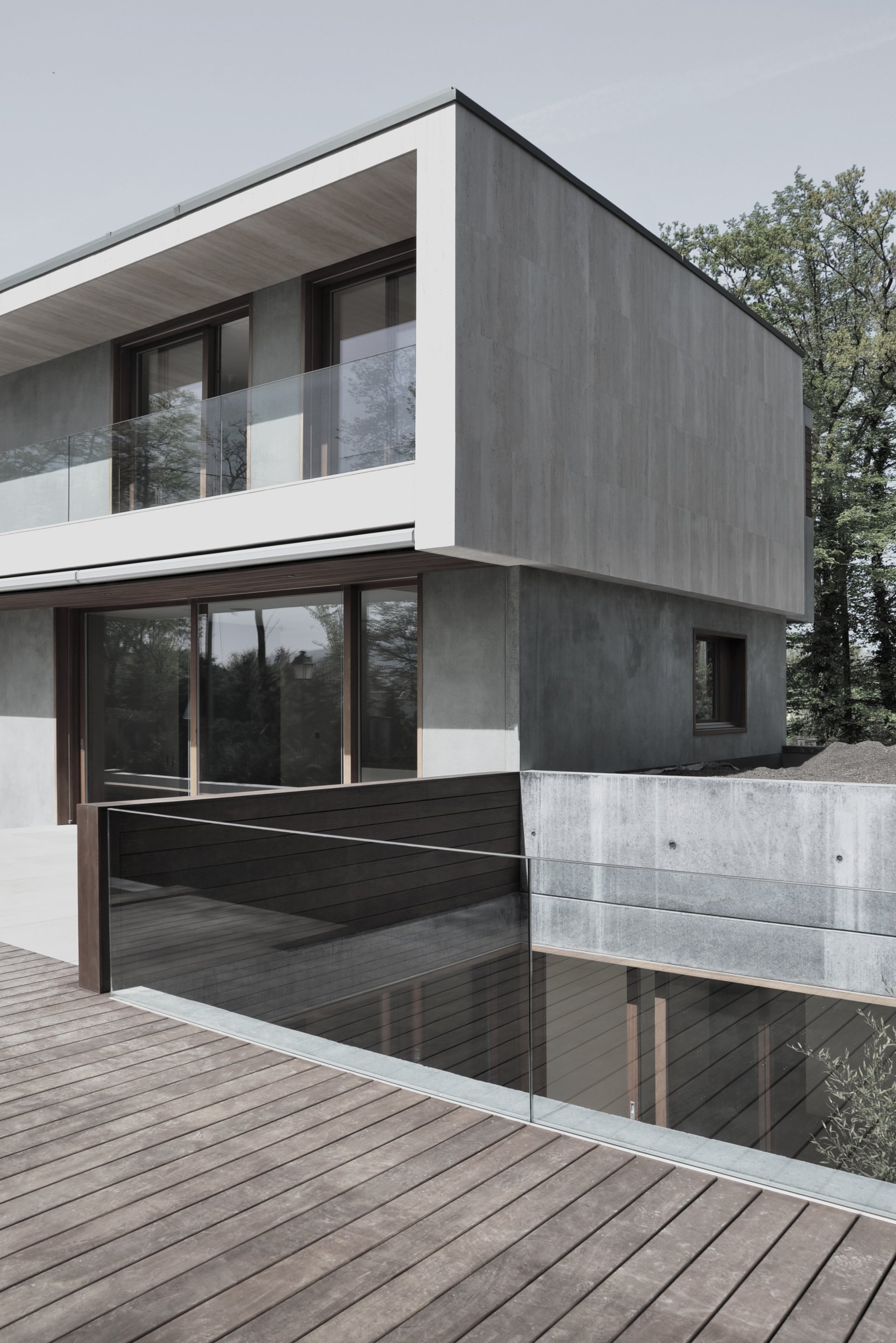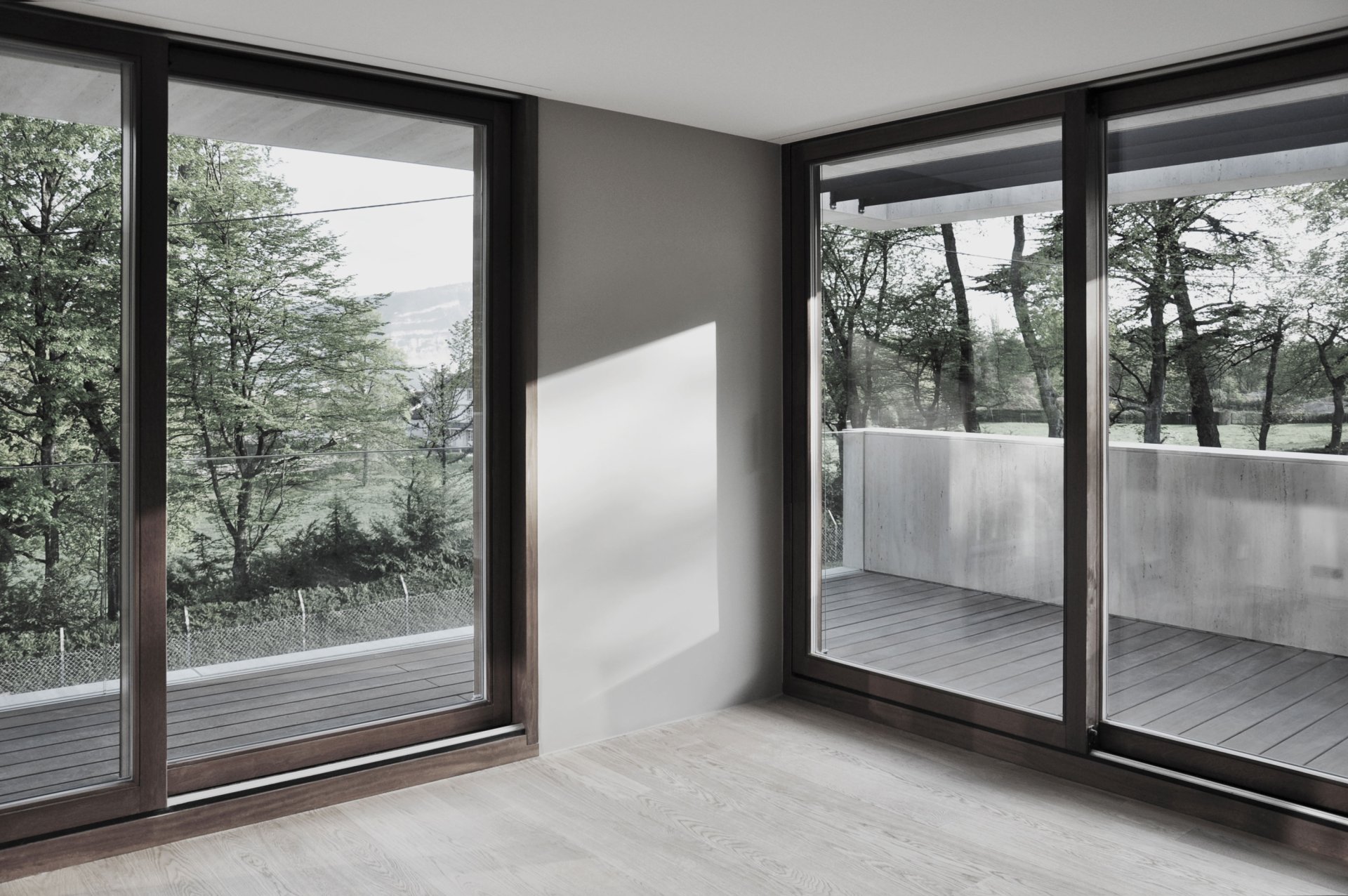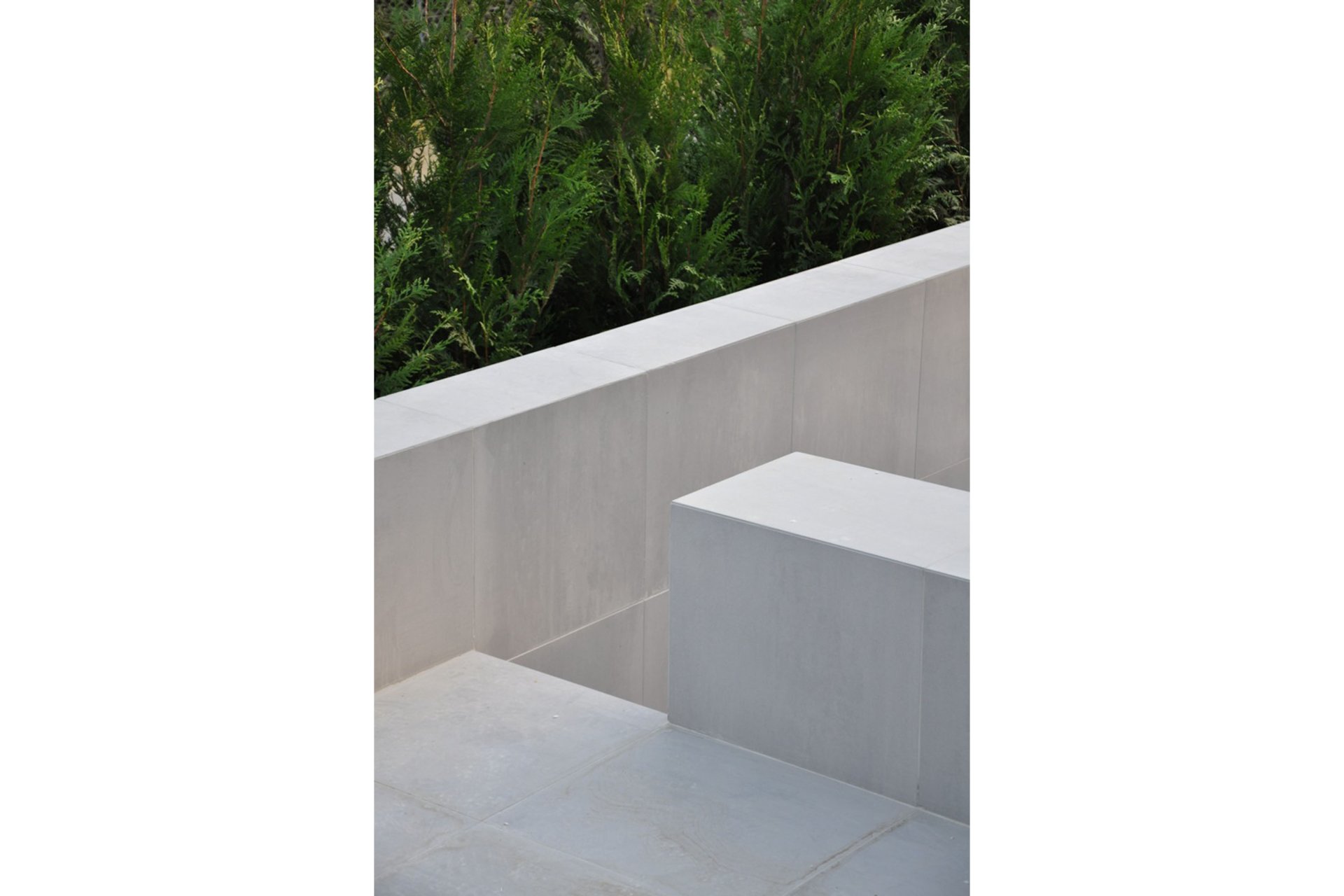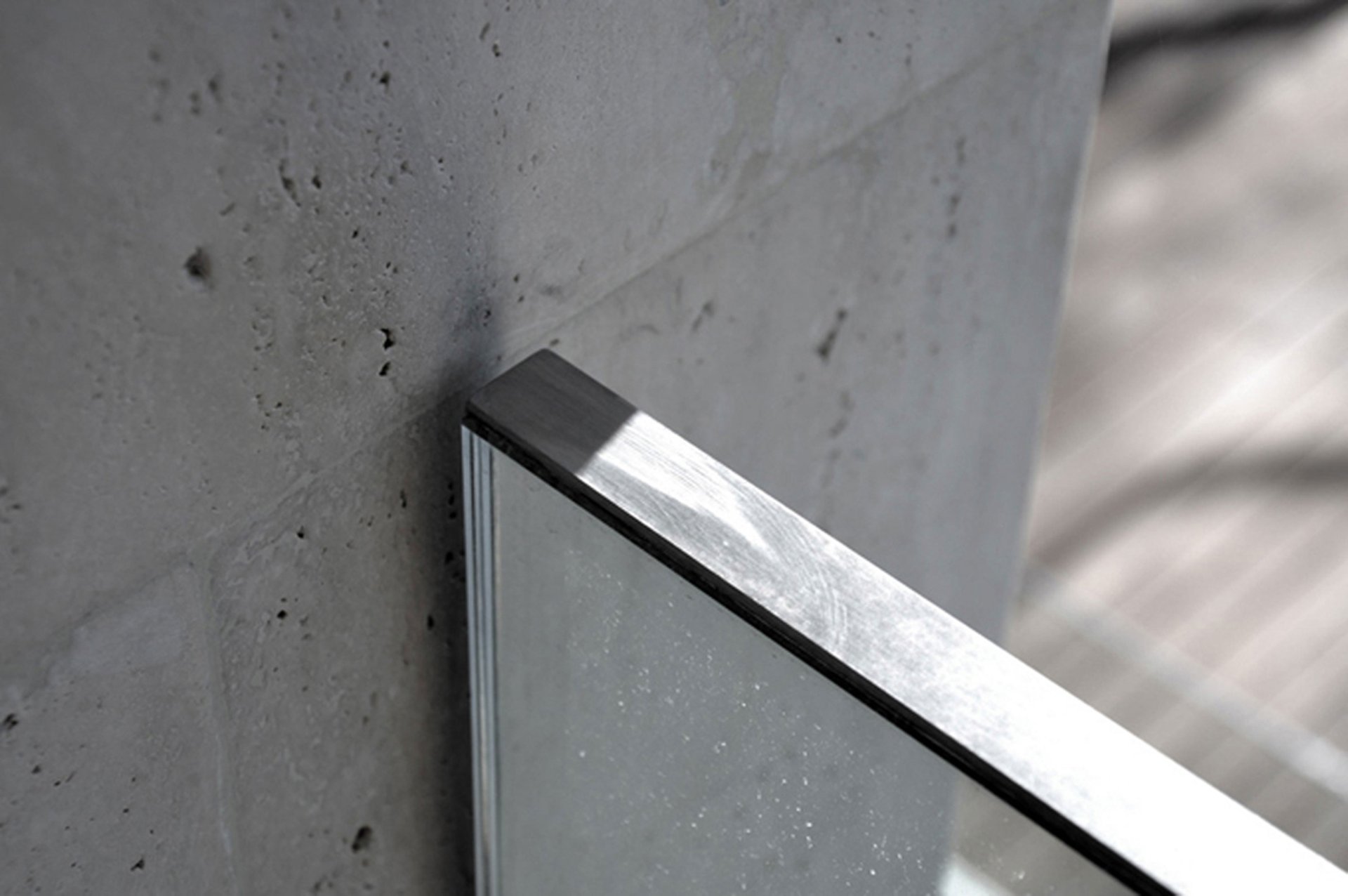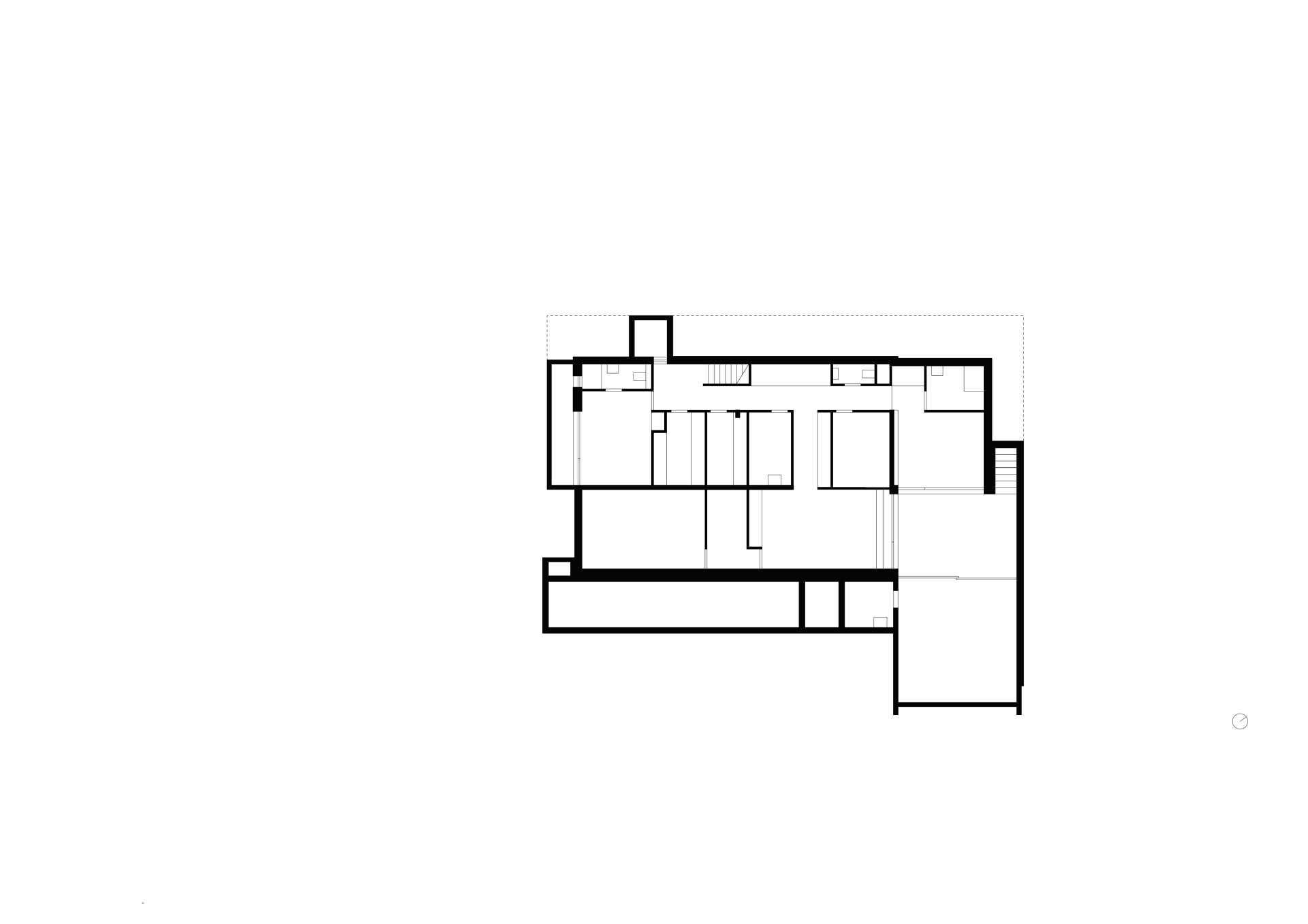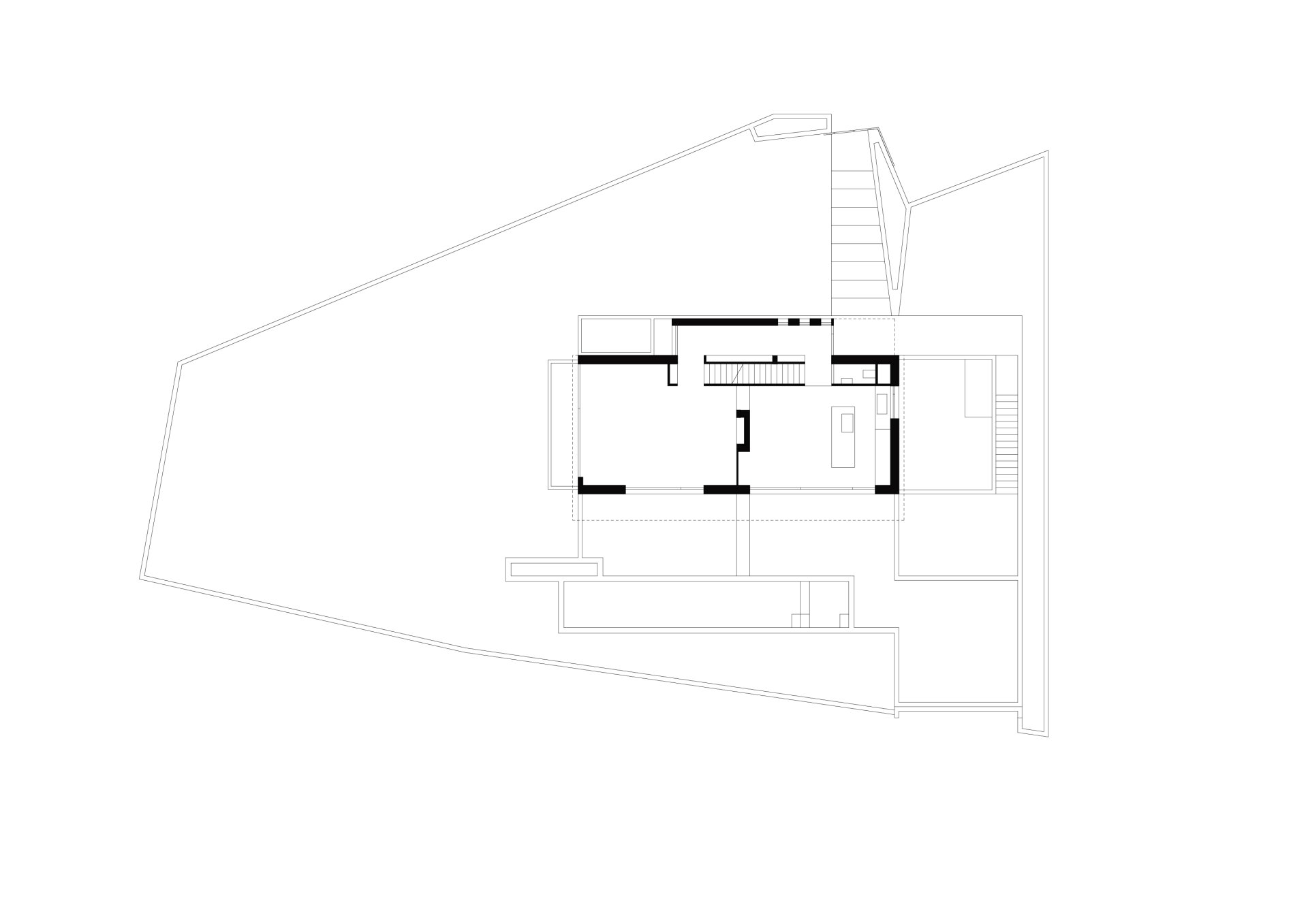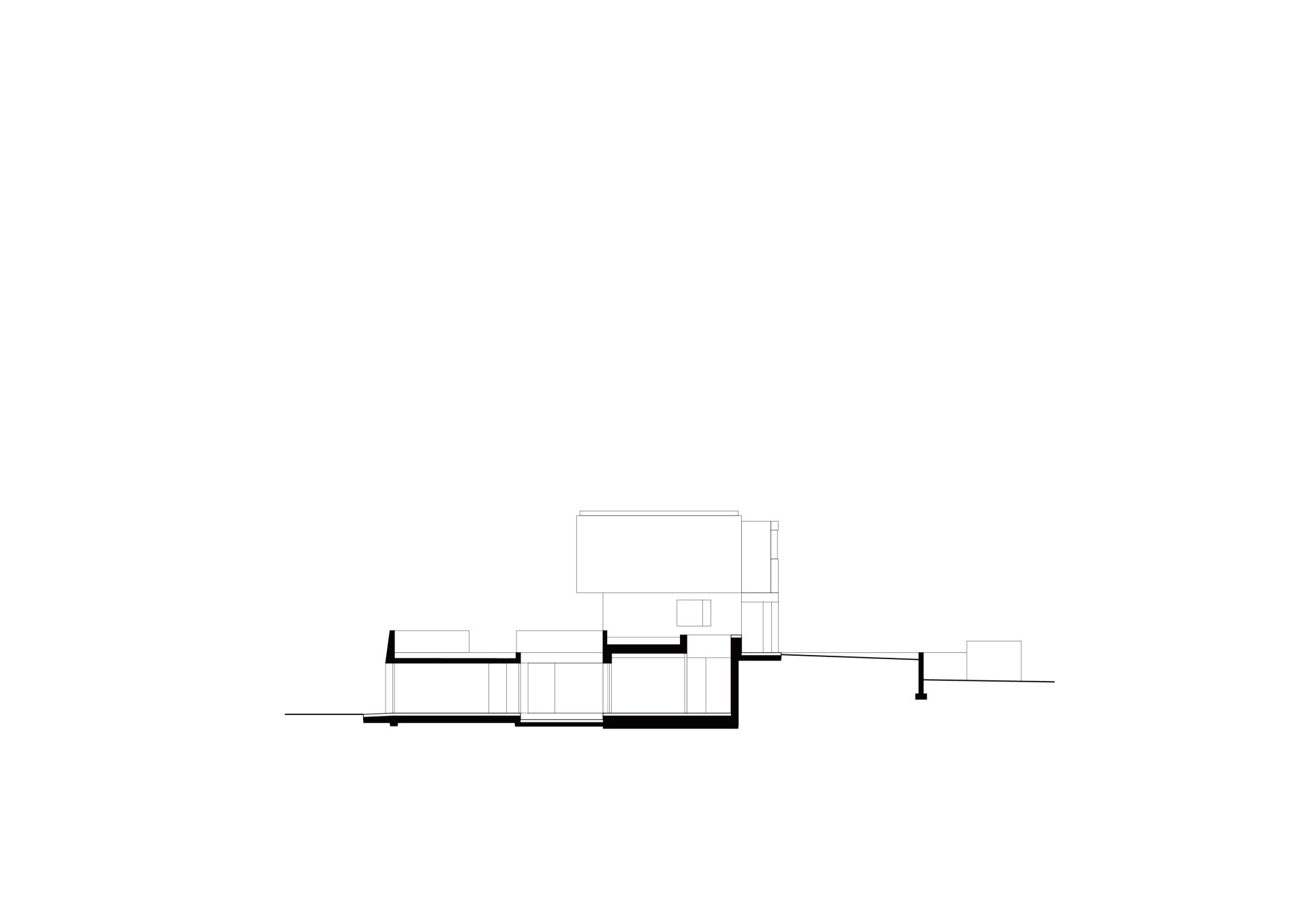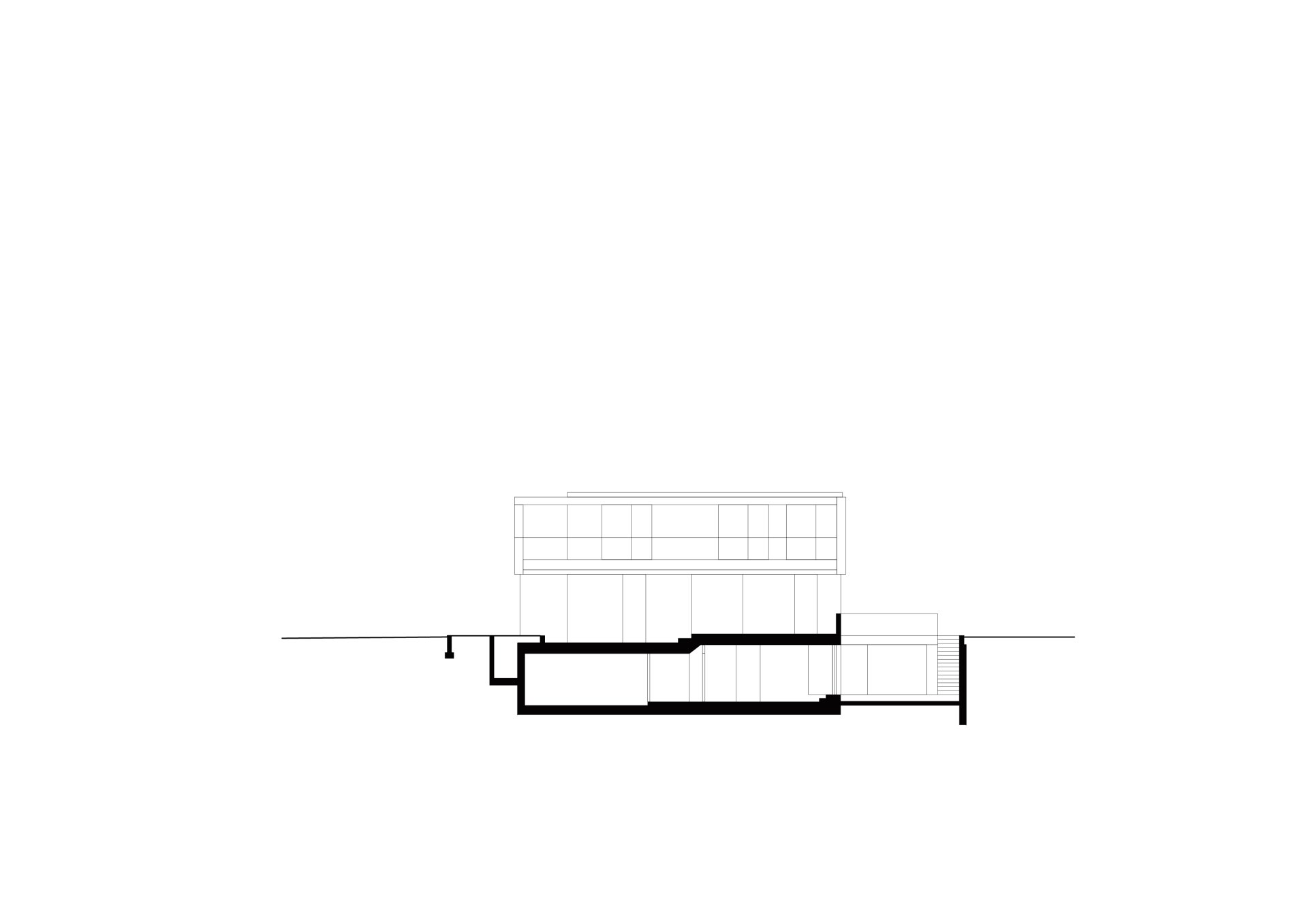 ECC_Villa

Vandoeuvres-Genève

Privé
Située à la pointe extrême d'une langue de terre, en trapèze, la parcelle a la particularité morphologique de présenter, par le dévers de sa topographie, deux niveaux possibles d'accès. En contrebas, l'accès automobile est prolongé, au-delà du garage, par un patio intérieur qui apporte de la lumière naturelle aux espaces occupant le socle. À l'opposé, sur la partie haute du terrain, l'accès piétonnier se complète d'un emmarchement pour rejoindre l'entrée principale signée par un évidement de la masse bâtie. La maison se décompose en deux corps assemblés. Le premier, en béton préfabriqué de teinte vert tilleul, constitue le noyau porteur qui traverse les trois étages bâtis. Le second, également en béton, porté, en suspension, crée un encorbellement sur les façades recevant les belles expositions, et se pare d'un revêtement de travertin en fond de coffrage. Les deux matières sont percées de grands cadres de bois massif, épais, ouverts sur le paysage proche et lointain.
La même essence habille sous forme de bardages, les façades les plus exposées au regard, et se fond dans l'environnement végétal. Chacun des prolongements extérieurs nécessaires ou complémentaires aux différents espaces, est utilisé pour construire et géométriser la parcelle, donnant stabilité à l'ensemble. La piscine exploite une nouvelle fois, l'épaisseur du contre-terre pour compléter les volumes du patio et du garage en contrebas de la parcelle. De longueur égale à la loggia de l'étage, il en est en quelque sorte une projection.
Project team: Laurent Carrera
Photo credits: Marisa Baumgartner
Located at the very tip of a trapezium-shaped land parcel, the plot has the typological particularity of offering two access levels due to its sloping topography. Below, the vehicle access is extended beyond the garage by a patio providing natural light to the areas on the base level. On the opposite, upper section of the property, a pedestrian access is complemented by a flight of steps leading to the main entrance characterised by a recess in the built volume. The house is structured in two combined units. The first, in lime green precast concrete, forms the load-bearing core through the three floors of the building. The second, also in concrete, is suspended and cantilevers over the façades. The volume ensures sufficient natural light and the formwork floor has travertine cladding. 
The façades are perforated by large window frames made of solid wood that open out towards the nearby and distant landscape. The same wood is used as filtering elements for façades, providing good privacy and thereby blending into the environment. Each of the external extensions to the different areas, necessary or complementary, is used to structure the property, adding stability to the ensemble. The swimming pool also uses the topography to complement the volumes of the patio and garage below the plot . Equal in length to the loggia on the upper floor, it forms, in a way, a projection of that element.
Project team: Laurent Carrera
Photo credits: Marisa Baumgartner