HMC_3 villas
corsier-genève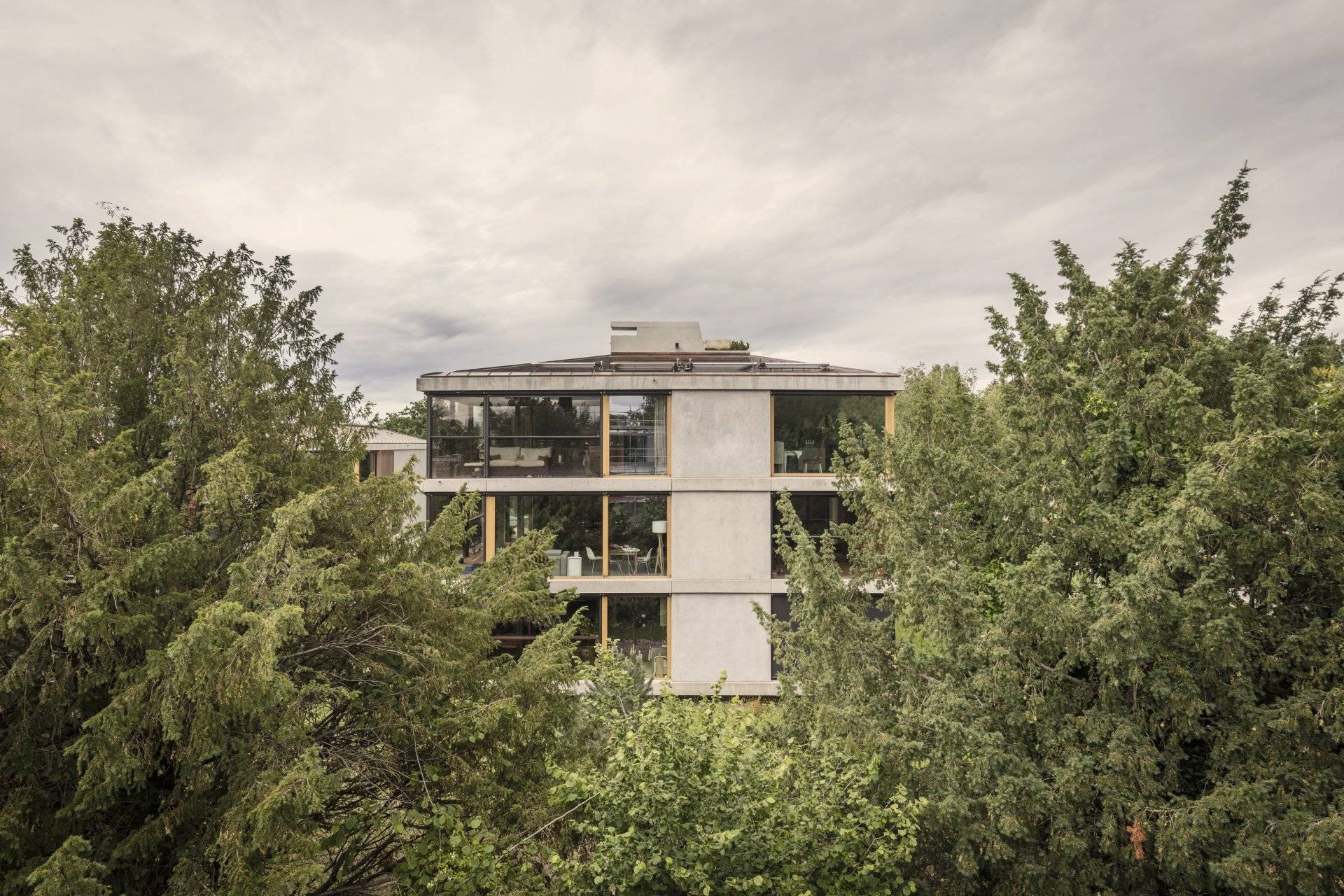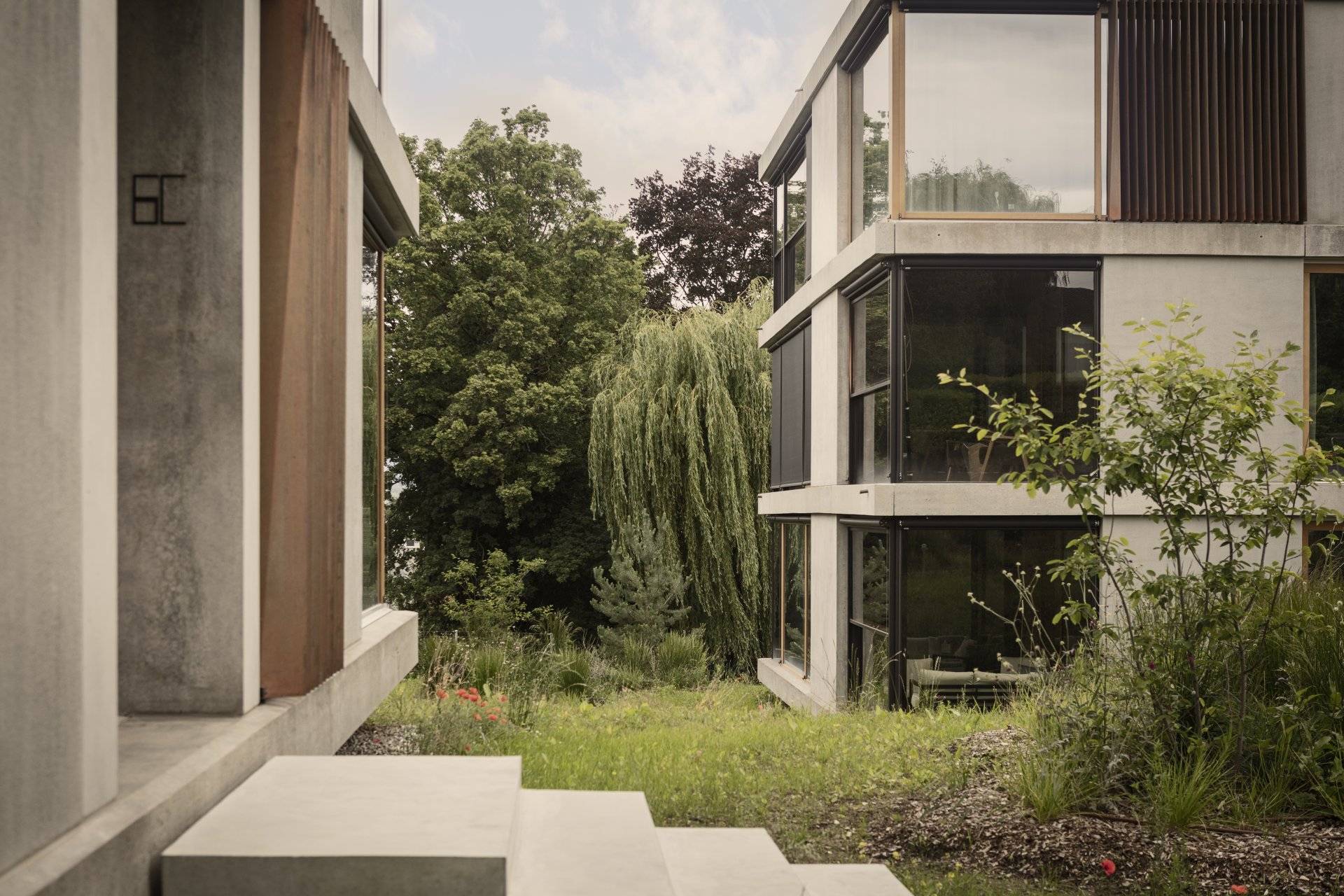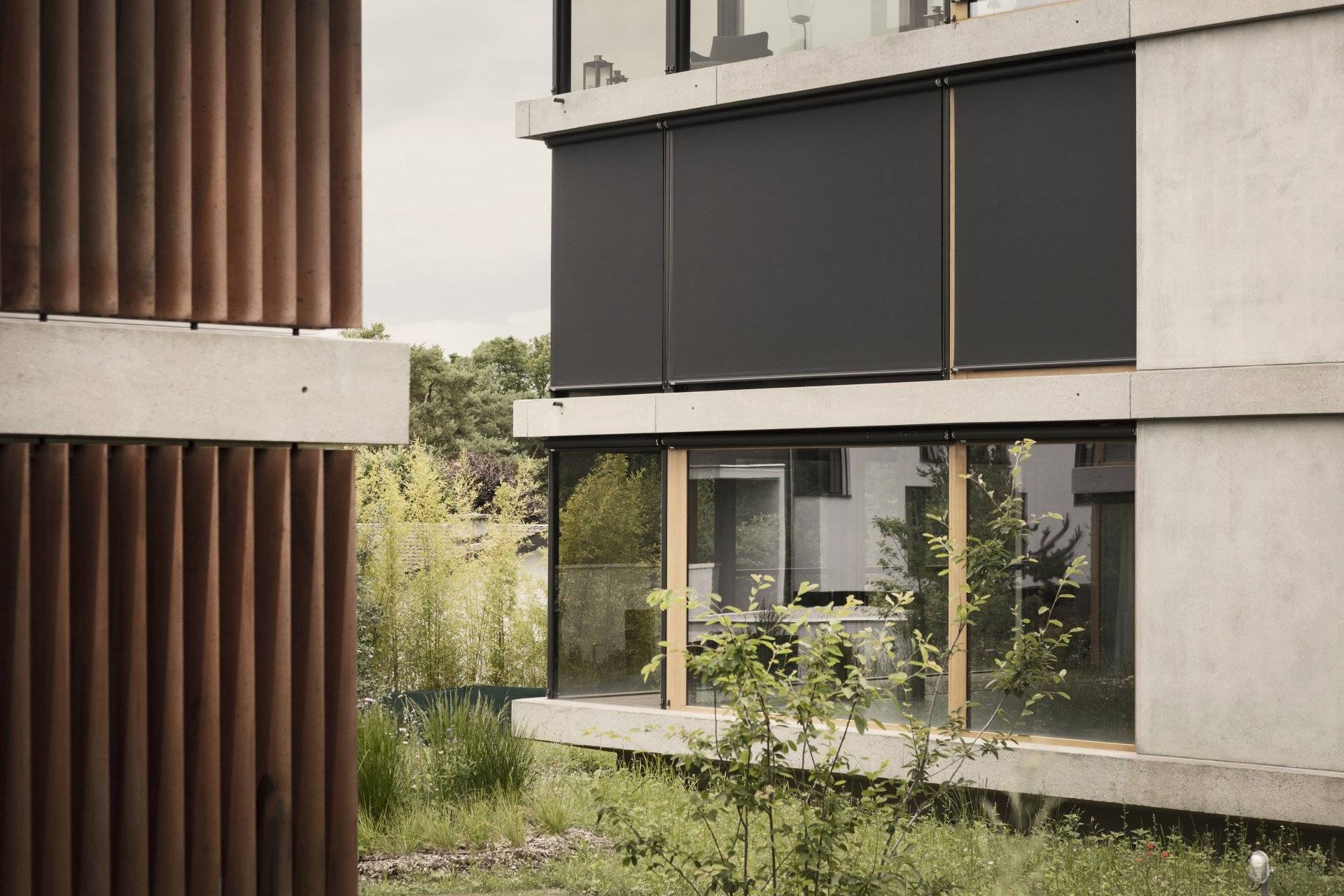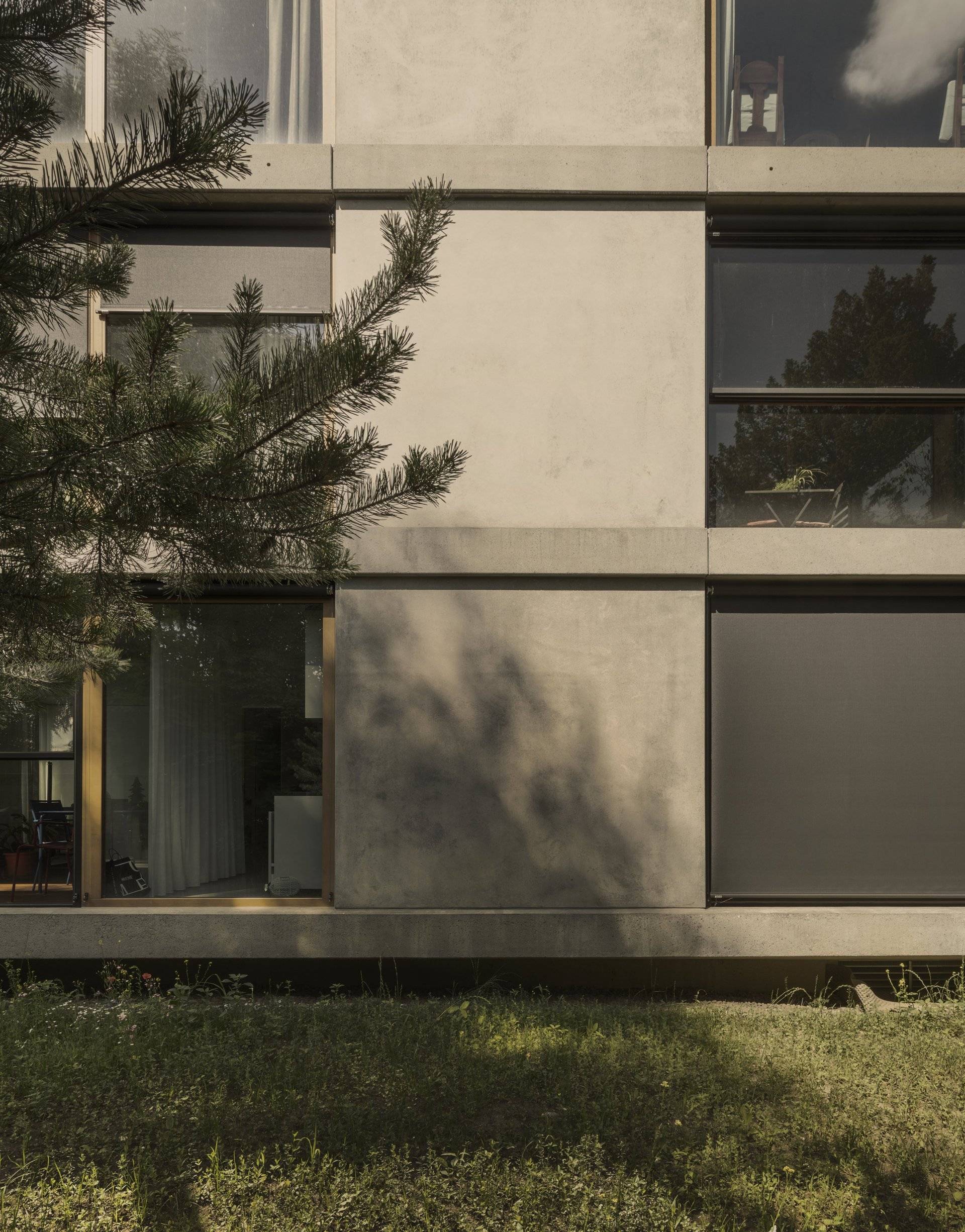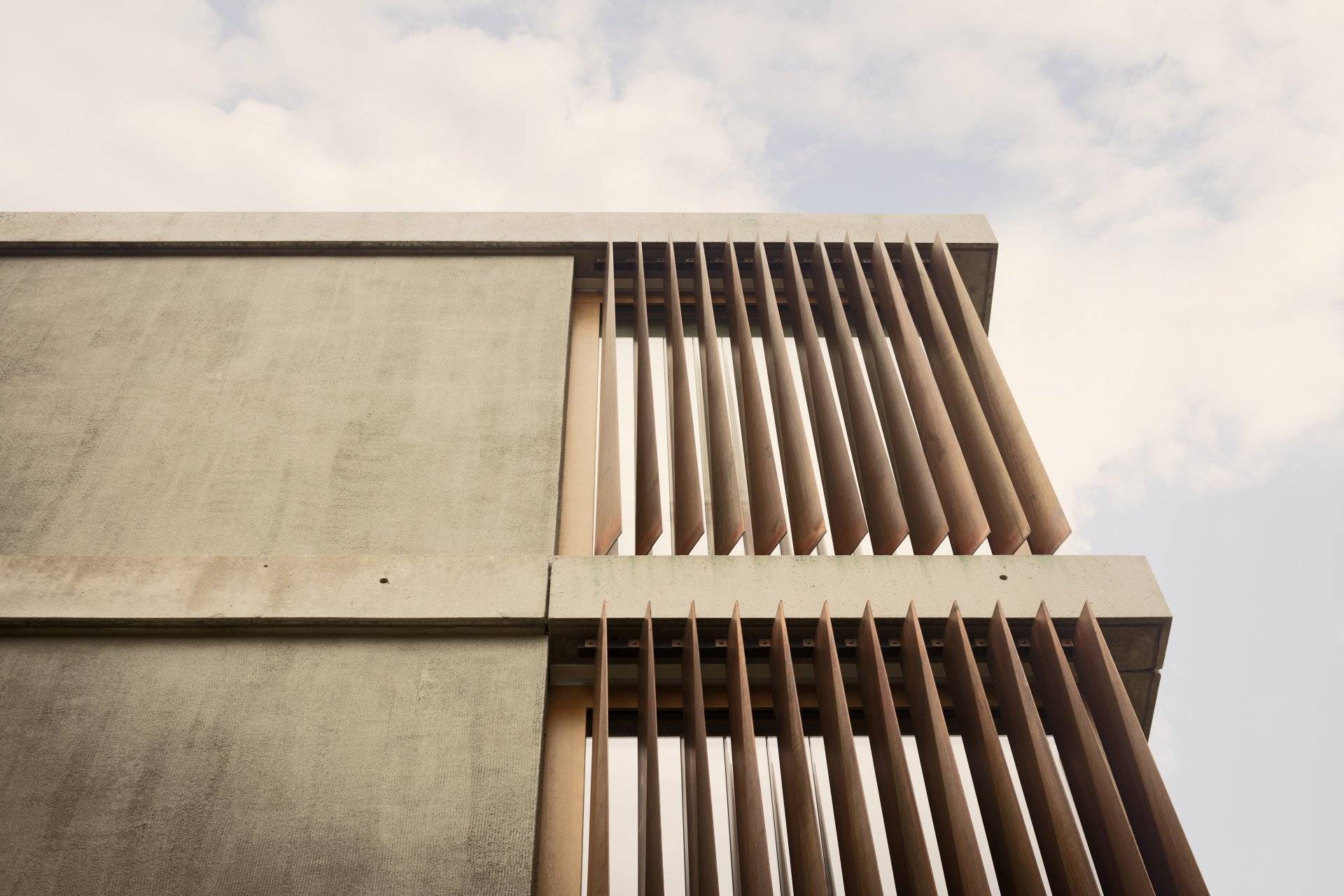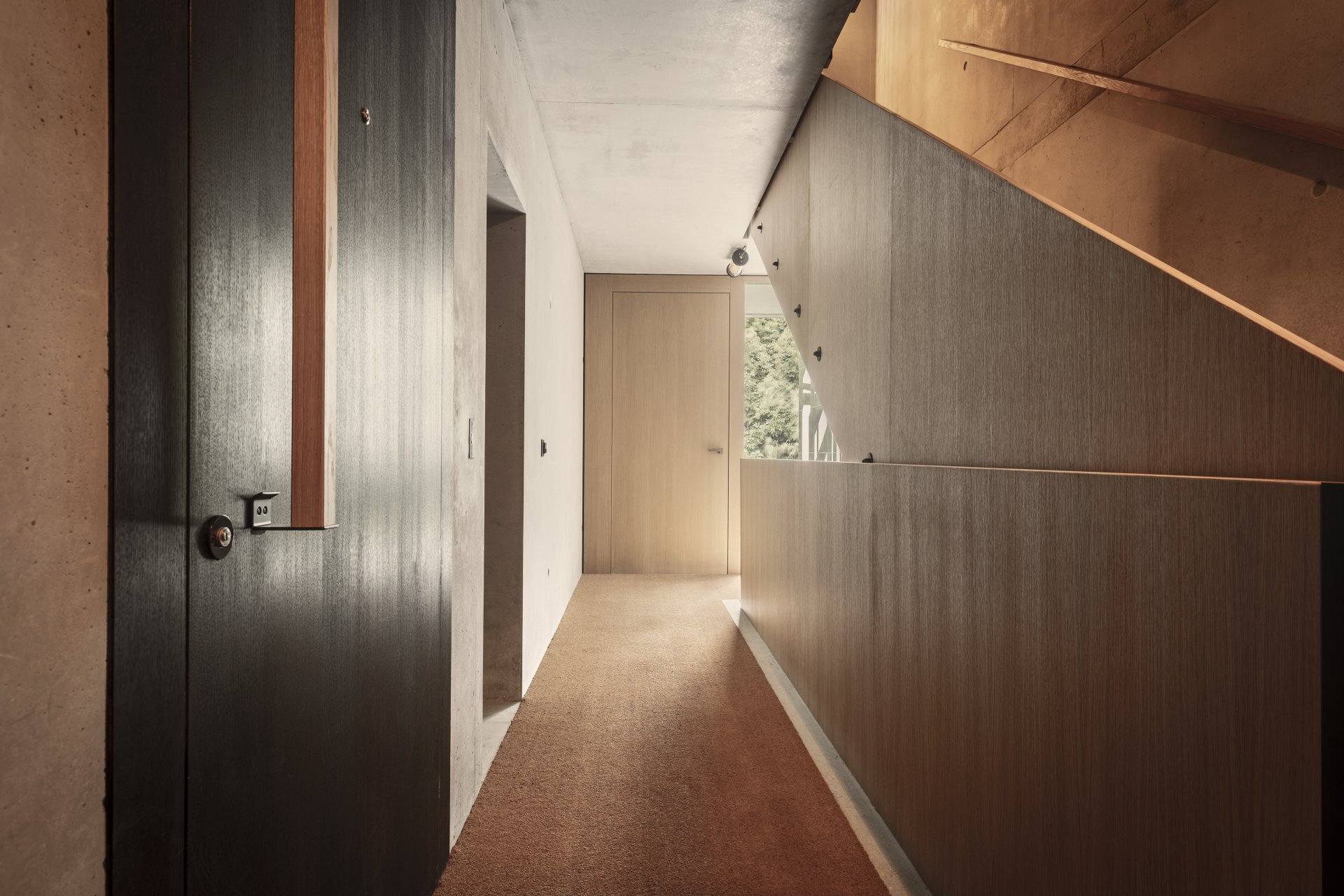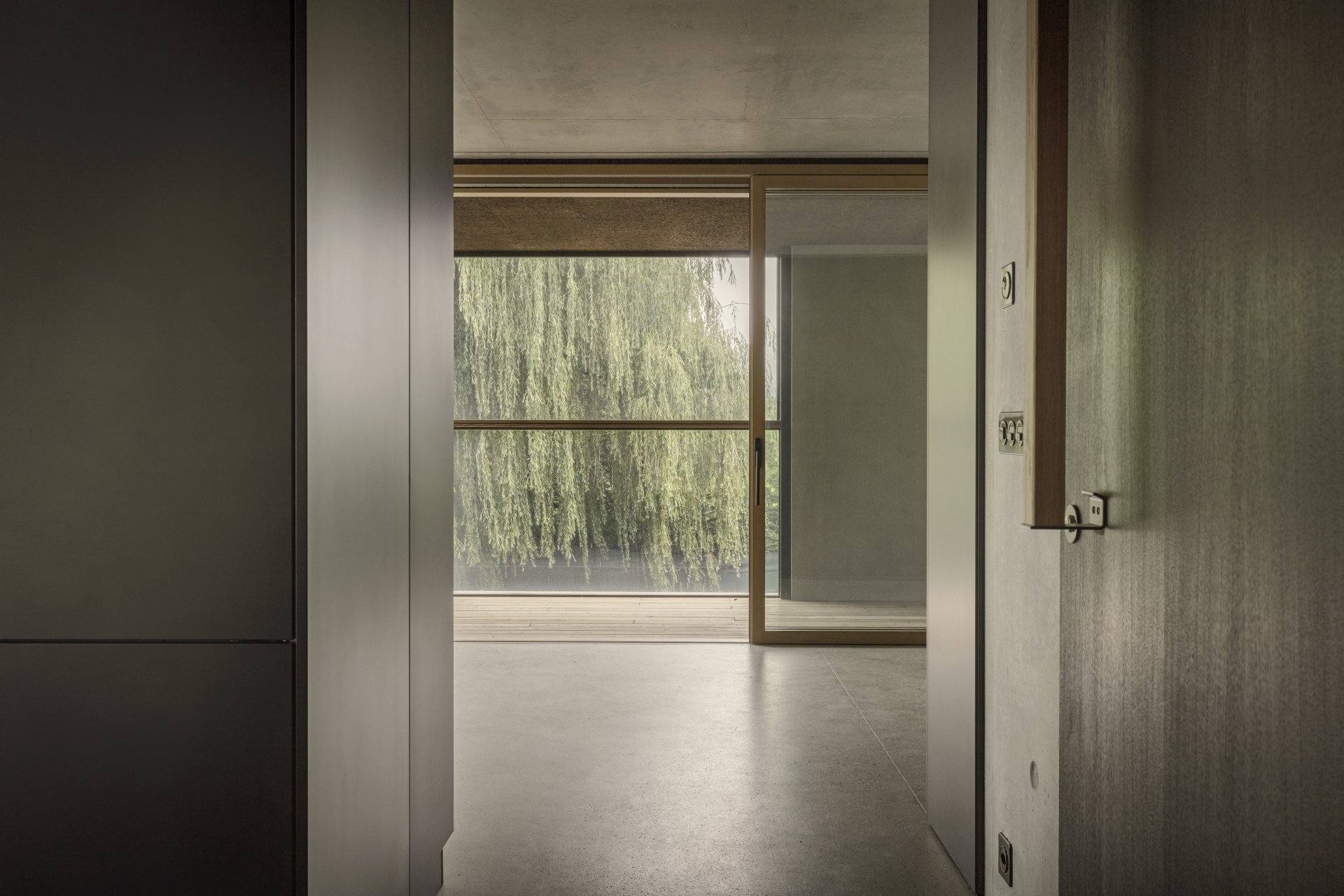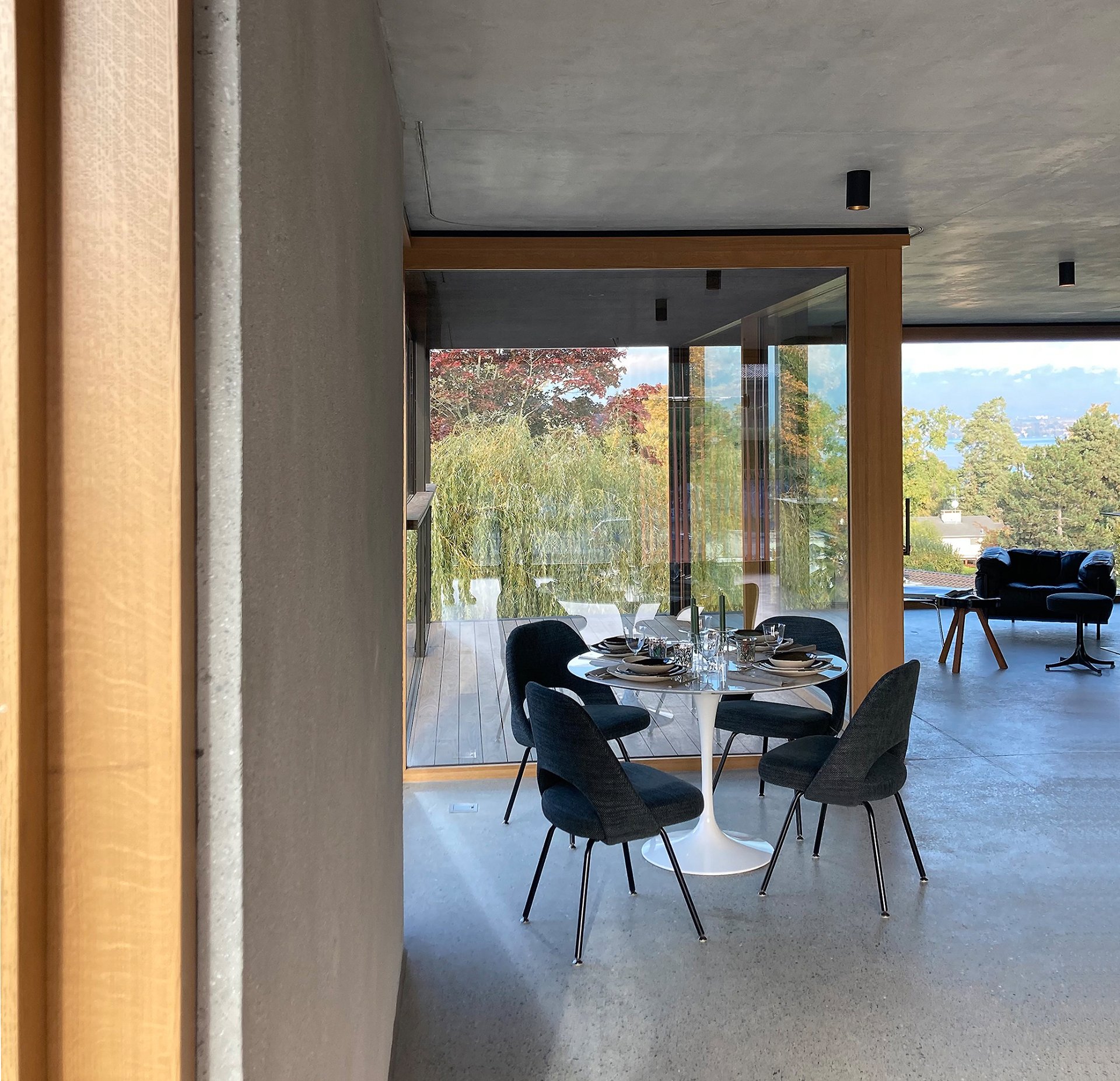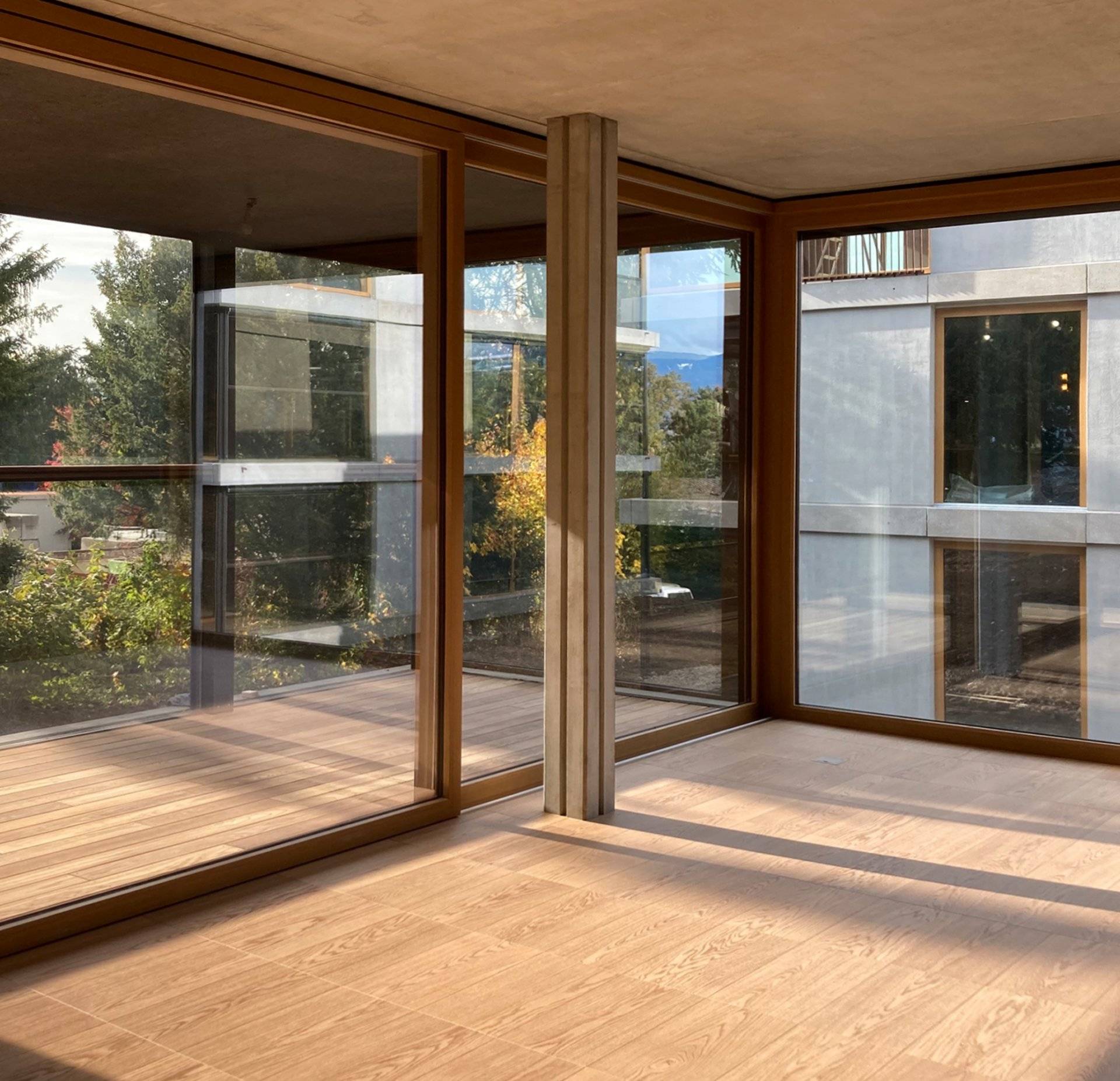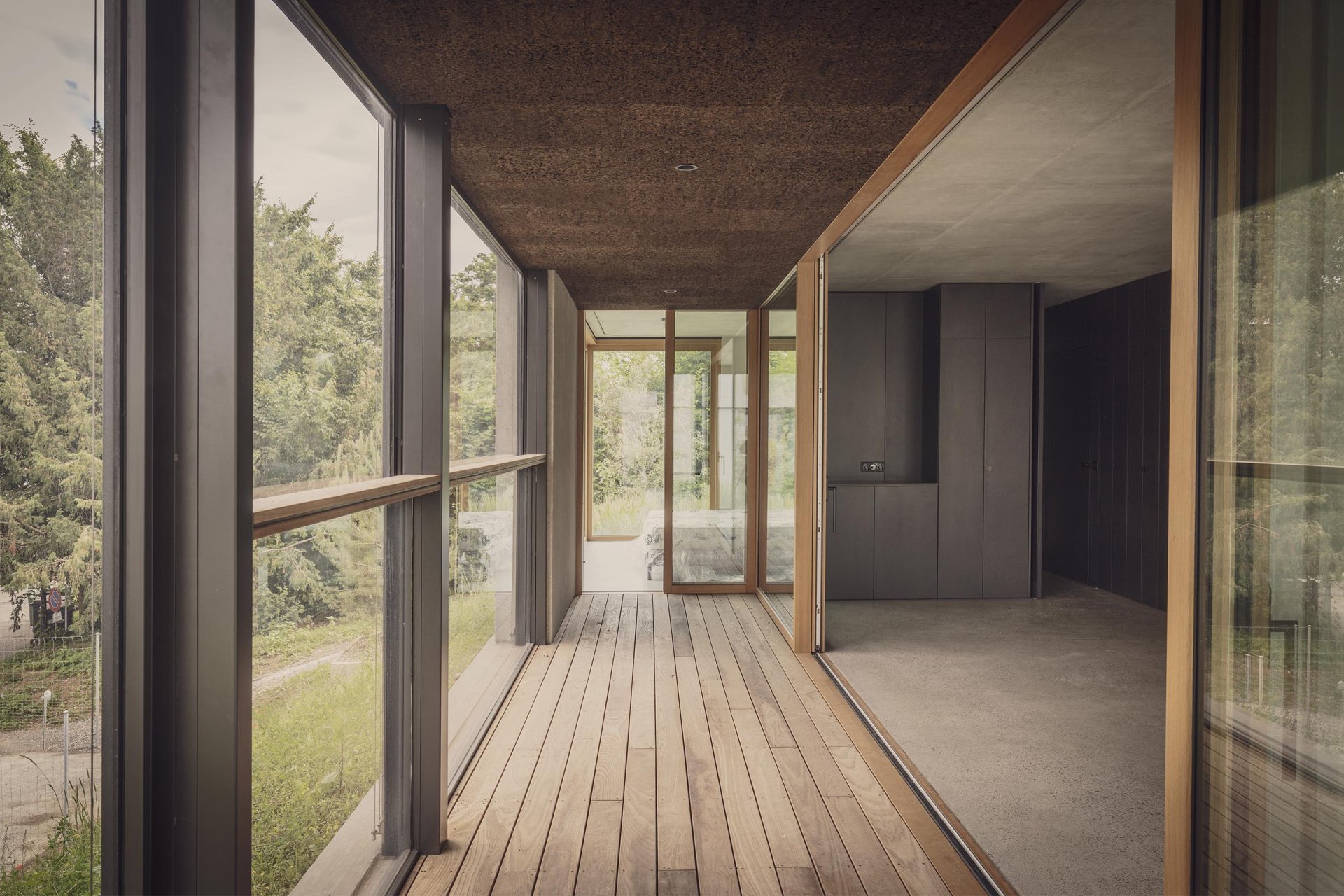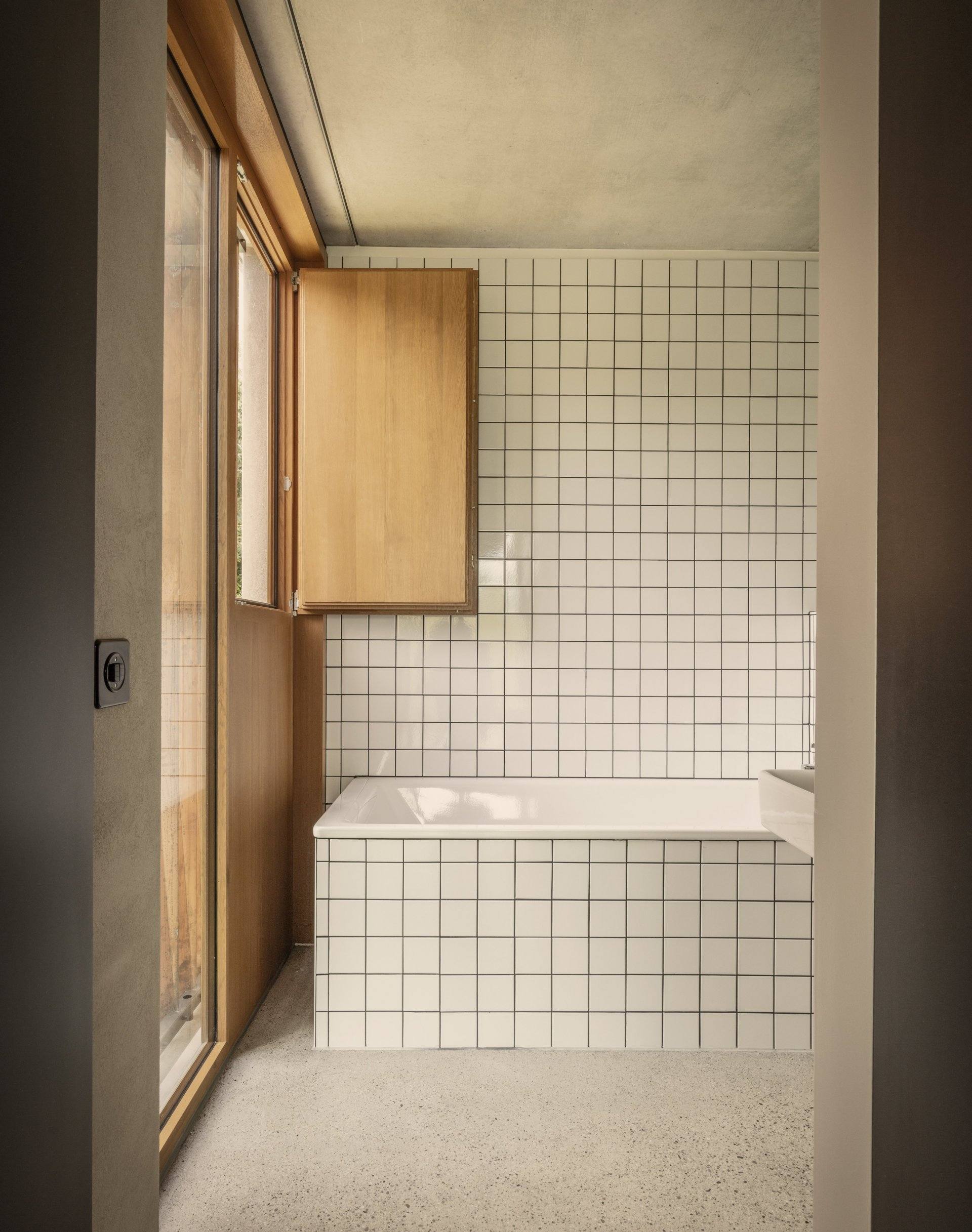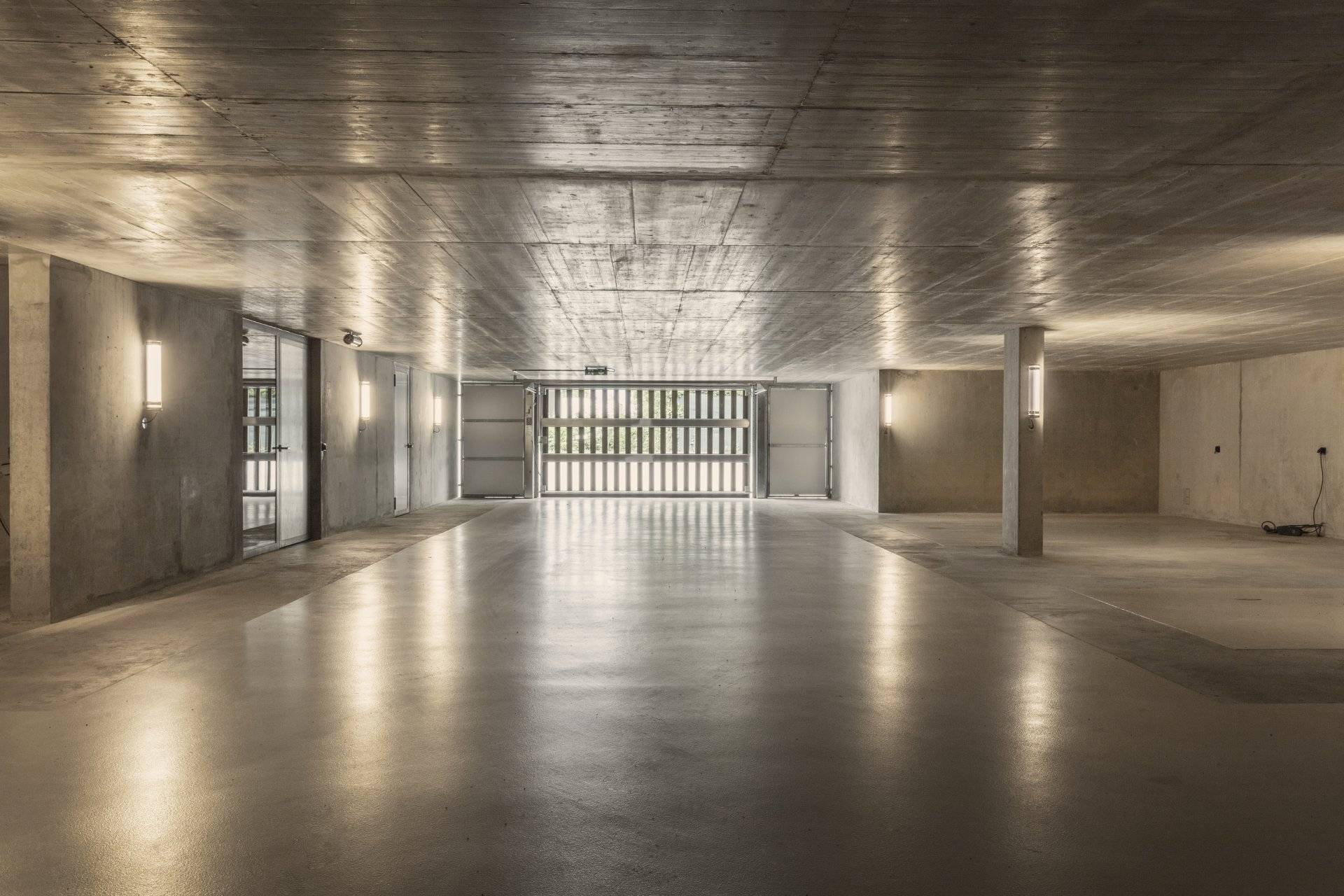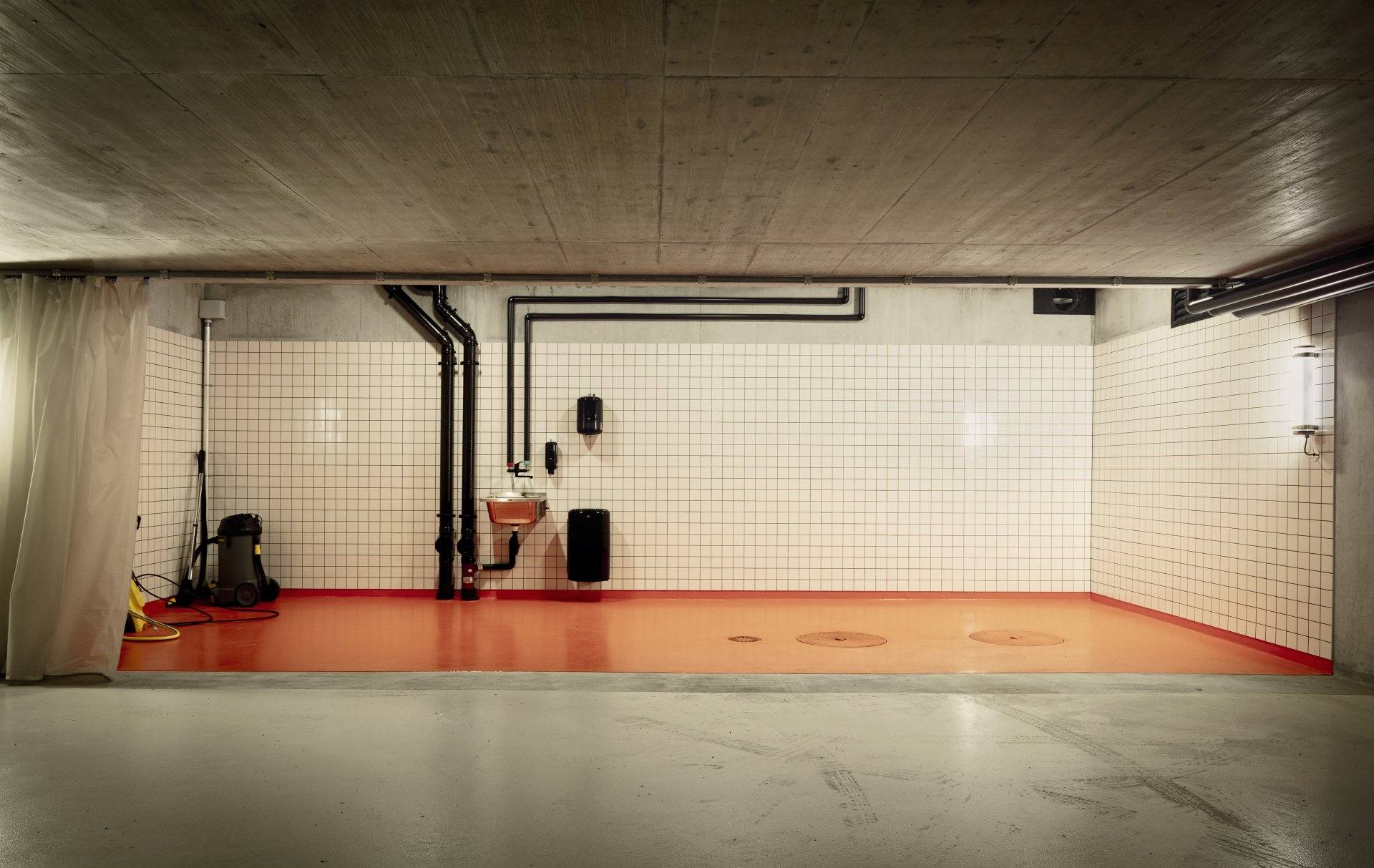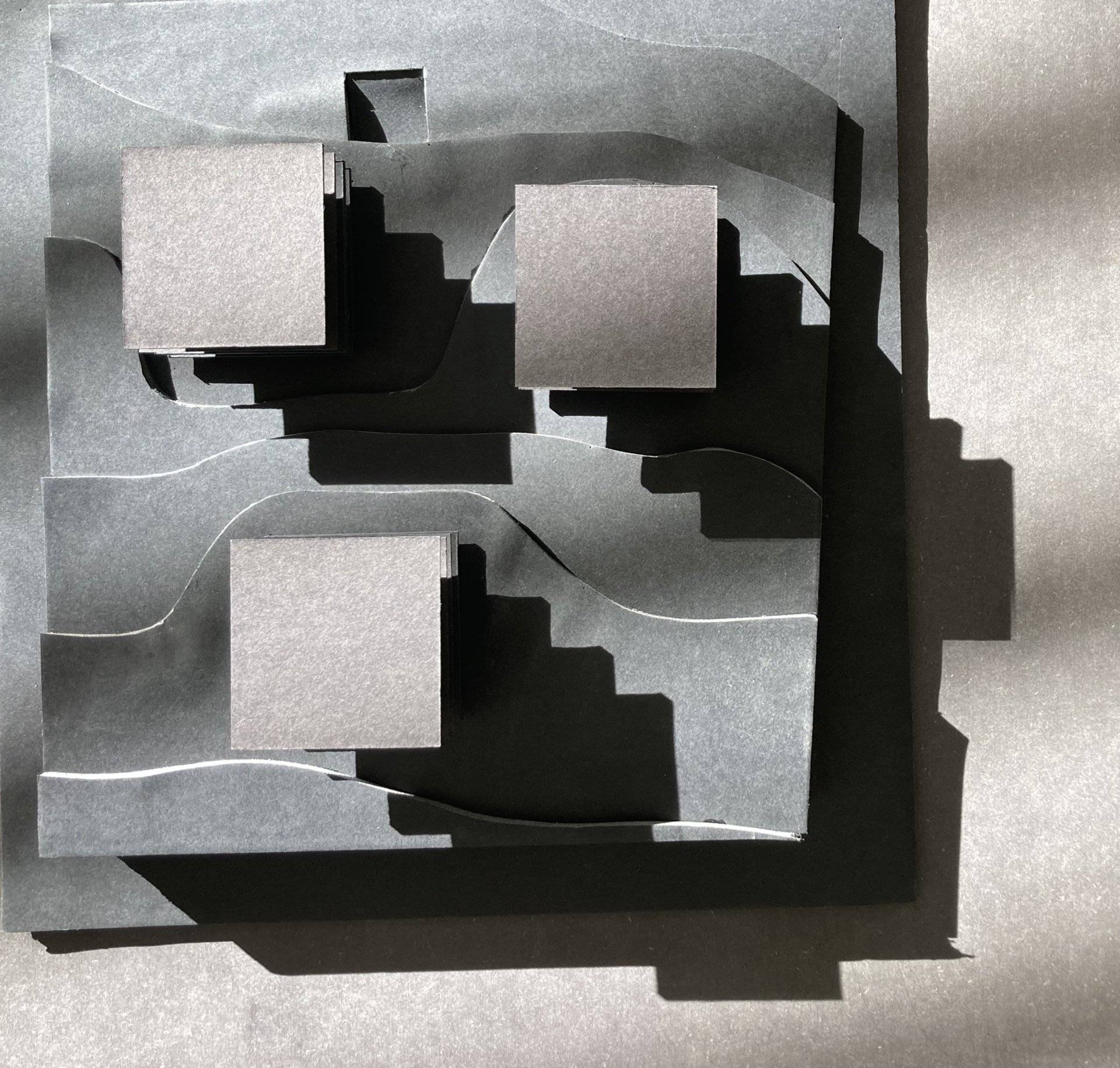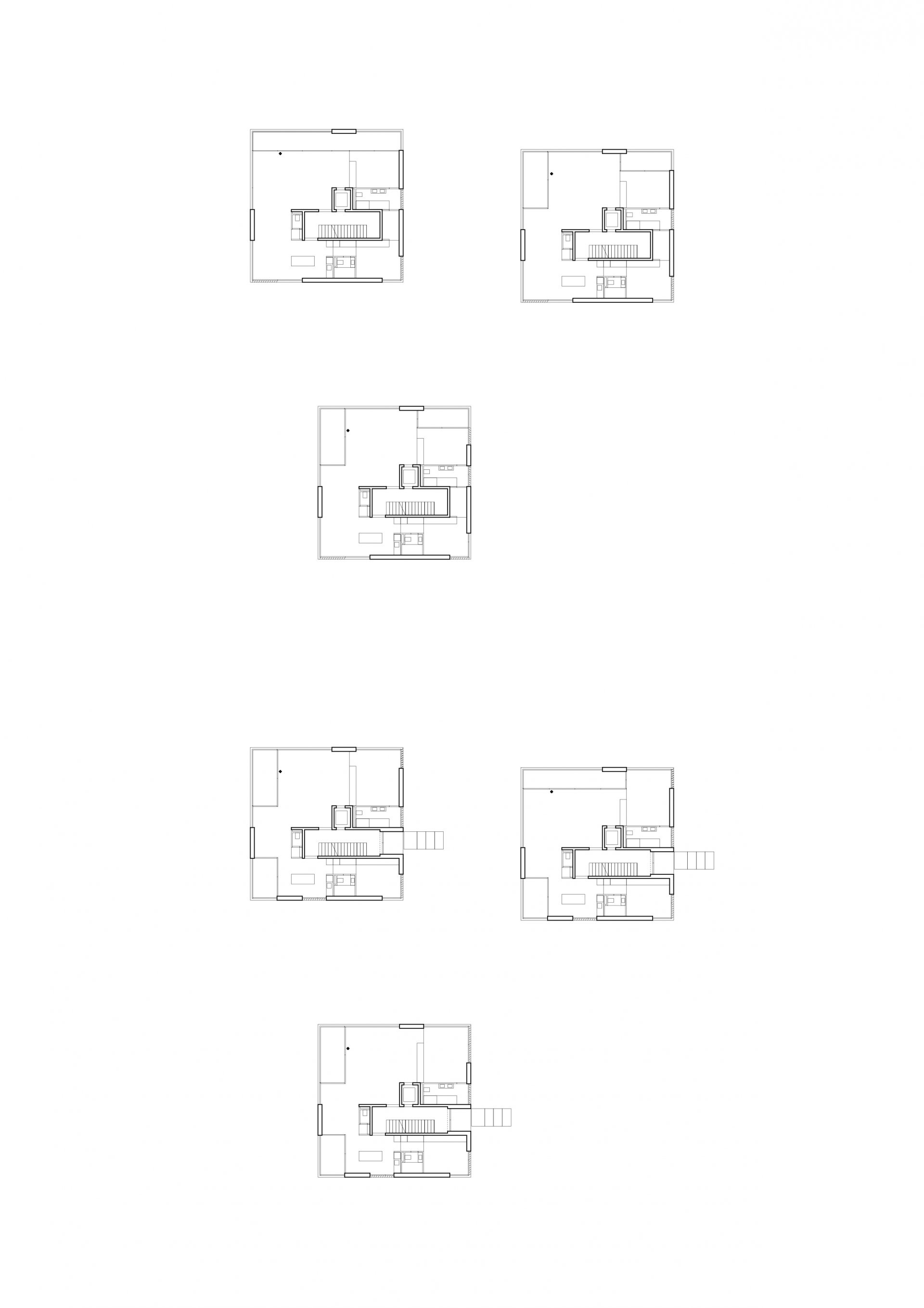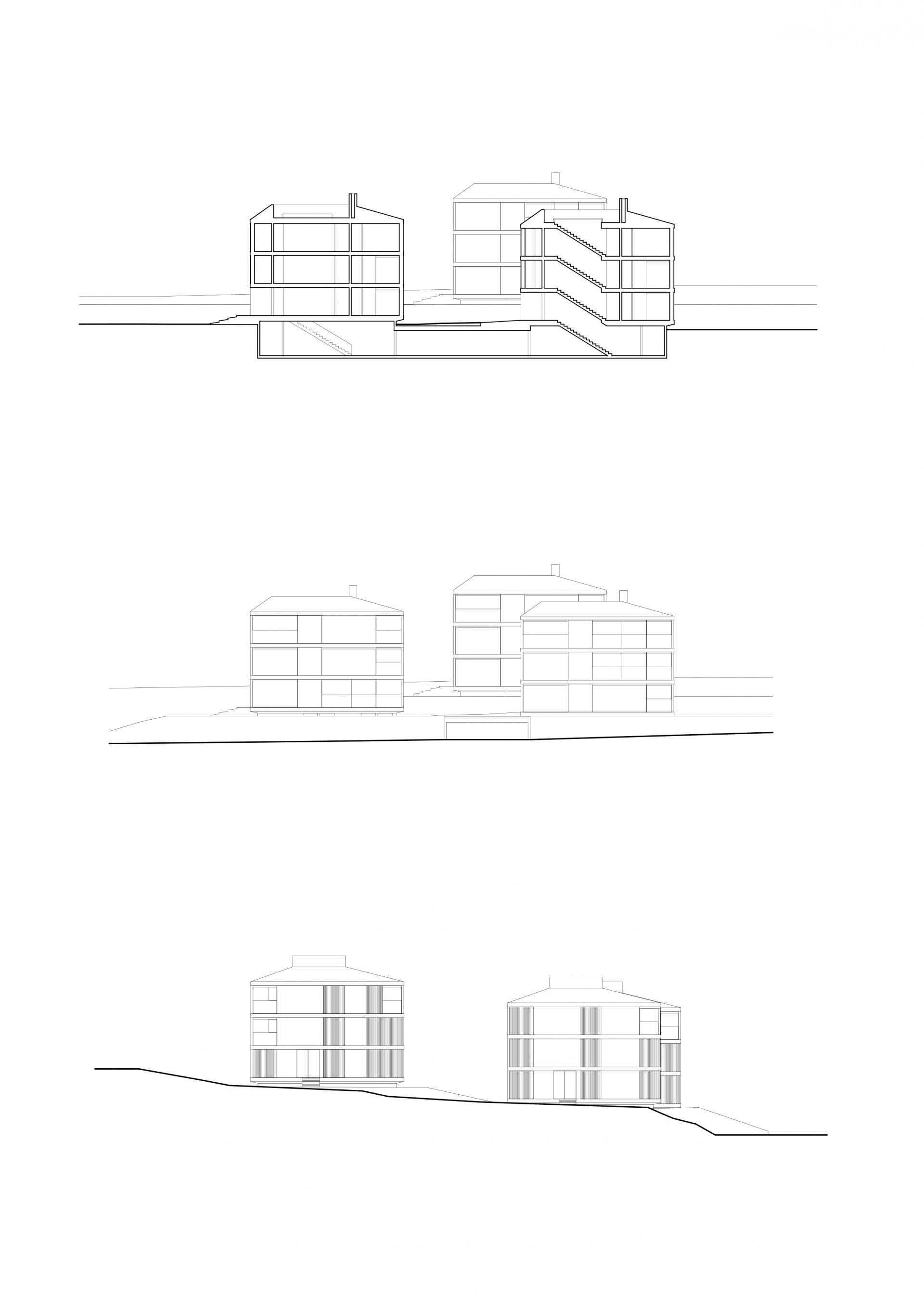 HMC_3 villas

corsier-genève

Promotion
bâti
Best Architects 22 distinction
3 villas,
rassemblées par un même socle commun,
leur garage.
3 villas,
légèrement décollées du sol par un socle,
dans la négation volontaire d'un rez-de-jardin.
3 villas,
contenant 15 appartements par unité,
réunis par une distribution centrale.
Le projet adopte un principe de fragmentation programmatique afin de ne pas saturer le site et de préserver une fluidité à l'intérieur de la parcelle. La parcelle est un parc végétal, sans voiture et commun à tous les habitants .
Les trois unités,
pour limiter l'impact de la construction,
occupent de manière dissociée, l'espace du parc laissé libre après démolition de la villa actuelle, un parc unique à l'usage de tous et de chacun.
Chaque villa, chaque étage, joue sur la transparence et la massivité, associant pleins maçonnés et vides constitués de loggias, à la fois jardins d'hiver et balcons ombragés en été.
Chaque villa, chaque combinaison d'étage,
recherche vue et lumière naturelle,
entrevoit l'autre sans jamais donner directement à voir et, dans un catalogue raisonné de matérialités, s'inscrit dans la lecture d'un ensemble.
La construction refusant tout artifice de façade, tout habillage, combine béton préfabriqué et briques isolantes, simplement enduites d'un crépis à la chaux.
Les menuiseries sont de deux ordres, métalliques, minimales, pour les loggias, ouvertes le plus largement vers la vue et la lumière, bois, solides, à valeur de cadres pour l'ensemble des autres espaces. Le cuivre, est utilisé pour des claire voies verticales qui complètent les façades, ainsi que pour recouvrir la toiture, élément archétypique de la villa.   
Les espaces extérieurs,
replantés et aménagés autour des unités bâties, reconstituent ce qu'était autrefois un parc, pas de véhicule en surface, pas ou peu de surface minérale.
3 villas, entre colline et lac.
Project team: Marta Balsera chef de projet, Giulia Chiti, Louise de Froidmont, Rubén Megias, Jan Orsatti, Sara Sampaio
Photo credits: Ines d'Orey
built
Best Architects 22 Award
3 villas,
connected by a common garage base.
3 villas, raised slightly from the ground by a base,
deliberately without a garden level.
3 villas
containing 15 apartments in each unit,
brought together by a central entrance.
The green,
designed outdoor areas around the buildings recreate what was formerly a park
with no vehicles and little or no mineral surfaces.
To limit the impact of the construction,
the three units
are distributed on the green property with sufficient spacing
after the demolition of the present villa.
Each villa, each floor,
plays on transparency and mass,
combines uninterrupted masonry and gaps consisting of loggias, glazed areas
that can be used in summer and winter alike, combining transparent and enamelled glass.
Each villa, each floorplan combination
plays on a view and natural light,
catching a glimpse of the other without offering a direct line of sight and provides a unified impression with a catalogue raisonné of materialities.
The construction uses a single material,
rejecting any gimmicks or façade cladding,
combining prefabricated and insulating bricks,
simply coated with lime plaster.
The window frames are
in metal – minimalist, as open as possible to the light and view
– or wood – solid, framing and defining the privacy of the bedroom area.
3 villas between the hill and the lake.
Project team: Marta Balsera chef de projet, Giulia Chiti, Louise de Froidmont, Rubén Megias, Jan Orsatti
Photo credits: Ines d'Orey